Posts for: September, 2016
By Jeffery J. Johnson & Jodi B. Johnson DDS
September 17, 2016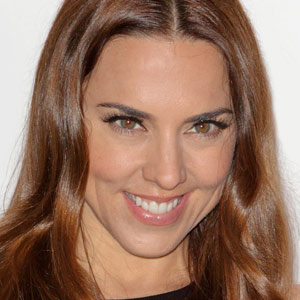 As a member of the best-selling pop group Spice Girls, Mel C (AKA Sporty Spice) enjoyed her share of musical superstardom. At the band's peak in the Nineties, the young singer's signature look featured baggy sweatpants, an assortment of tattoos, a nose stud and a gold-capped incisor, front and center in her mouth. Today, Melanie Chisholm is still singing — but now she's a mom, an amateur triathlete… and that gold tooth is just a memory. Not only that, her smile looks more evenly spaced and whiter than it did when she was referred to as the "tomboy" of the group.
What happened? In our view, it all boils down to changing tastes — plus a little bit of help from dental professionals. As the "wannabe" singer proves, there's no single standard when it comes to making your teeth look their best. Your own look is unique to you — and your smile can reflect that individuality.
For example, crowns (caps) are substantial coverings that may be placed on teeth when they are being restored. They are available in three types: gold, all-porcelain, or porcelain-fused-to-metal. The latter two are tooth-colored, while the gold is — well, shiny like gold bling. Which one is right for you? In many cases, it's your choice.
Likewise, dental veneers — wafer-thin shells that can correct cosmetic issues by covering the surface of your teeth — can be made in a variety of shades. Their hues may range from natural ivory to Hollywood white, and everything in between. What's the best color for you? Only you can say.
Some people opt for a "smile makeover" that uses small irregularities in the spacing and color of teeth to create a more "natural" look. Other folks want a perfectly even, brilliant white smile that dazzles the eye. Still others are looking to match or restore the smile they once had — perhaps even re-creating a signature gap between the teeth. As long as there are no other dental issues involved, the choice is yours.
So if you're unhappy with your smile — or if you feel it doesn't reflect the person you "wannabe" — why not talk to us about a smile makeover? Just call our office to schedule a consultation. You can learn more about this topic in the Dear Doctor magazine articles "Beautiful Smiles by Design" and "The Impact of a Smile Makeover."
By Jeffery J. Johnson & Jodi B. Johnson DDS
September 02, 2016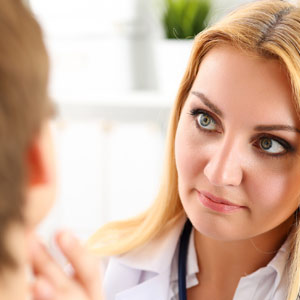 You've been treating a persistent rash around your mouth with medicated ointments, but it's not going away. The problem may be the ointment — it could actually be sustaining the particular rash you have.
Peri-oral dermatitis is a scaly rash with small bumps (some filled with pus) around the mouth, eyes or nose. It's especially common among women ages 20-45, possibly due to hormonal factors or cosmetic use. Other than its unattractiveness you might not otherwise notice it, although it can cause stinging, itching or burning. There are ways to treat it effectively, though not necessarily the way you might think.
Many skin conditions respond well to topical steroids, like ointments or lotions containing hydrocortisone. But prolonged use of a steroid for skin irritations might actually increase risks for peri-oral dermatitis. Applying it to an existing rash may also deceive you — the steroid constricts some of the skin's tinier blood vessels, which will make the rash appear as if it's fading. The effect, though, usually doesn't last more than an hour. If you continue to use the steroid, the rash won't get better.
The key to alleviating peri-oral dermatitis requires treatment from a physician, dermatologist or dentist, who will also be able to accurately diagnose the specific skin condition you have. If it is peri-oral dermatitis, the first step is to stop using any topical steroids and only wash with mild soap or similar substitute. You'll have to be patient because the rash may at first appear to flare up and worsen before getting better.
Instead of steroids, we may prescribe antibiotics to help clear the rash, typically tetracycline. It may take several weeks of use before the rash begins to clear; as it does clear, you would either stop the antibiotic treatment or taper off over a four-to-five week period.
While some cases of peri-oral dermatitis will clear up and remain that way, some people may experience chronic reoccurrences. Even so, by using the same treatment approach we can still effectively manage the condition for the long-term.
If you would like more information on peri-oral dermatitis and similar rashes, please contact us or schedule an appointment for a consultation.