Posts for: November, 2014
By Jeffery J. Johnson & Jodi B. Johnson DDS
November 26, 2014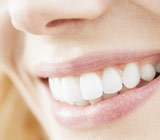 The perception that orthodontics is mainly for children or teenagers is changing rapidly. The number of adults seeking treatment for misaligned teeth is on the rise, especially with the development of less intrusive treatments like clear aligners.
Still, as an adult you may be wondering if having your teeth straightened is really worth the effort. There are good reasons to consider orthodontic treatment even when your teen years are well in your rear view mirror — and improving your smile is only just one of them.
To be sure, smile enhancement is an important reason. We place a high value on presenting our best appearance; indeed, our self-assurance and esteem suffers if we feel we have a less than pleasing smile. Adults who improve their smiles through orthodontics typically see a rise in confidence and an improvement in life attitudes that can have a positive impact on their social, career and financial development.
But there is another reason: as a general rule, misaligned teeth do not function as well. Biting, chewing and speaking may be more difficult. Over the long-term misaligned teeth and the resulting poor bite can have an adverse effect on nutrition, social skills and normal tooth wear.
What's more, misaligned teeth are more difficult to clean even with conscientious daily hygiene. Despite your best efforts, this can lead to increased plaque that causes tooth decay and periodontal (gum) disease. In regard to gums, misaligned teeth may be more prone to receding gums which further exposes teeth to harmful bacteria. Realigning teeth can vastly improve dental hygiene.
As with considering any dental procedure, the first step is a complete dental examination to measure the level of misalignment, as well as the current health of your teeth and gums. After that, we can discuss your orthodontic options for not only correcting your smile, but improving your oral hygiene which can have a pronounced improvement in your oral health as well.
If you would like more information on the benefits of orthodontic treatment, please contact us or schedule an appointment for a consultation. You can also learn more about this topic by reading the Dear Doctor magazine article "Why Straighten Teeth."
By Jeffery J. Johnson & Jodi B. Johnson DDS
November 11, 2014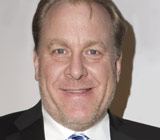 For years, even as tobacco use began to decline and disappear in most settings, professional baseball seemed one of the few exceptions. Now, the tide is finally turning. Recently, the legendary right-hand pitcher Curt Schilling revealed that he had been treated for oral cancer — and said that his chewing tobacco habit was to blame. "I'll go to my grave believing that was why I got [cancer]," Schilling told the Boston Globe.
Schilling isn't the only former player whose oral cancer is blamed on smokeless tobacco. Tony Gwynn, Hall of Famer and beloved coach, recently passed away from oral cancer at the age of 54. His death led to players pledging to give up the habit. But many still use "dip" or "snuff," thinking perhaps it's not so bad after all.
In fact, nothing could be further from the truth. With nicotine as its active ingredient, chewing tobacco can be just as addictive as cigarettes. Not only is nicotine addictive, it also increases heart rate and blood pressure, constricts the arteries, and affects the body in other ways. In addition to nicotine, chewing tobacco contains about 30 other chemicals known to cause cancer.
Tobacco use of any kind is a major risk factor for oral cancer. While it isn't as well-known as some other types of cancer, oral cancer can be just as deadly. About 43,000 people in the U.S. are diagnosed with it each year — and the 5-year survival rate is just 57%. One reason for the relatively low survival rate is that oral cancer isn't usually detected until it has reached a later stage, when it's much harder to treat.
What can you do to reduce your risk for oral cancer? Clearly, you should stop using tobacco products of any kind. Moderating your intake of alcohol, and eating more plant foods and less red meat can also have an impact. And don't forget to have regular dental checkups: cancer's warning signs can often be recognized in an oral examination — and early detection can boost survival rates to 80-90 percent.
How does Schilling feel about chewing tobacco now? "I lost my sense of smell, my taste buds for the most part. I had gum issues, they bled, all this other stuff," he told the Globe. "I wish I could go back and never have dipped. Not once."
If you have questions about oral cancer or cancer prevention, contact us or schedule an appointment for a consultation. You can learn more in the Dear Doctor magazine articles "Chewing Tobacco" and "Diet and Prevention of Oral Cancer."