Posts for: September, 2018
By Jeffery J. Johnson & Jodi B. Johnson DDS
September 20, 2018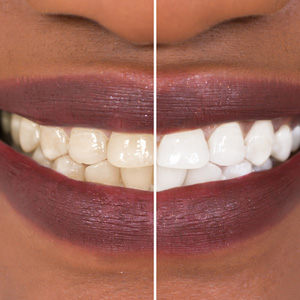 A relatively easy and inexpensive way to improve your smile is to whiten your teeth. In fact, you may even be able to do it yourself at home. Although there are differences between at-home and professional whitening, the former can still be effective.
That effectiveness, though, might be dependent on how well you understand what home whitening can do and what it can't. So before you purchase your kit, here are a few things to know about DIY teeth whitening.
Home kits are safe—when used as directed. Although nothing in life is completely risk-free, home whitening kits are relatively safe. But only if you follow the directions: If you overuse the bleaching solution beyond its intended use, you could wind up with permanent damage to your tooth enamel that can be costly to treat.
Bleaching solutions are relatively mild. Nearly all home kits use carbamide peroxide, a form of hydrogen peroxide, as their bleaching agent. Home kits usually contain no more than 10% of this agent, much lower than professional solutions. Used as directed, this amount of bleaching agent poses little to no risk to dental or general health. On the other hand, the weaker home kit solution does limit the extent of brightness you can achieve compared to stronger professional treatments.
For top results (or certain conditions), consider professional whitening. While you can obtain good results with a home whitening kit, professional whitening provides more precise brightness control and range, and may possibly last longer. That's because your dentist has more advanced techniques and equipment, as well as stronger bleaching solutions. And, if your discoloration originates inside your teeth, a home kit won't help—only a dentist can address that kind of discoloration.
Even if you decide to "go solo," your dentist can still give you advice on what to look for in a home kit, as well as tips for the actual procedure. But whether you whiten at home or let your dentist do it, teeth whitening can take years off your smile and give you a more attractive look.
If you would like more information on teeth whitening, please contact us or schedule an appointment for a consultation. You can also learn more about this topic by reading the Dear Doctor magazine article "Tooth Whitening Safety Tips: Are Bleaching Products Safe?"
By Jeffery J. Johnson & Jodi B. Johnson DDS
September 10, 2018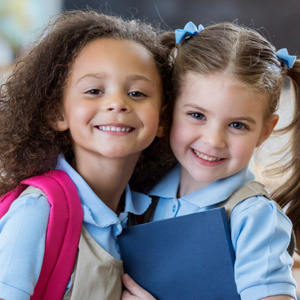 Back-to-school season can be an exciting time for kids—and parents too! As summer starts giving way to fall, your to-do list begins to fill up: there are clothes to buy, supplies to gather, and get-togethers with friends both old and new. Here are a few do's (and don'ts) that can help keep your kids oral health in tip-top shape through this busy season…and all year long.
Do pack kids a healthy lunch
In addition to a protein like lean meat, eggs or peanut butter, a healthy lunch may include crunchy vegetables such as carrot or celery sticks, dairy like cheese or yogurt, and fresh fruits. Add a bottle of water and your kids will be all set to go!
Don't include soda or sugary snacks
Foods with a lot of sugar—like soda, processed foods and sweet treats—aren't a healthy choice. In addition to promoting obesity, sugar provides food for the harmful oral bacteria that can cause cavities. Even 100% juices have loads of sugar—so go easy on the sweets for better checkups!
Do be sure kids brush and floss regularly
That means brushing twice a day with fluoride toothpaste, and flossing once a day—every day! Brushing and flossing daily is the most effective way to fight cavities at home. If your kids need help, take time to show them how…and if you need to "brush up" on the proper techniques yourself, just ask us to demonstrate.
Don't let kids chew on pencils or fingernails
Fidgety kids often develop habits like these to help themselves feel calmer. But chewing on things that don't belong in the mouth is a recipe for dental problems—like chipped or broken teeth. Try giving them sugarless gum instead; if the problem persists, ask us for help.
Do ask about a mouthguard if they play sports
It's not just for football or hockey—baseball, basketball and many other schoolyard sports have the potential to damage teeth and gums. A custom-made mouthguard from our office is comfortable enough to wear every day, and offers superior protection.
Don't forget to schedule routine dental visits
With the hustle and bustle of a new school year it's easy to let things slide. But don't put off your kids' regular dental checkups! Professional cleanings and dental exams can help keep those young smiles bright, and prevent little problems from getting bigger.
If you would like more information about children's oral health, please contact us or schedule an appointment.